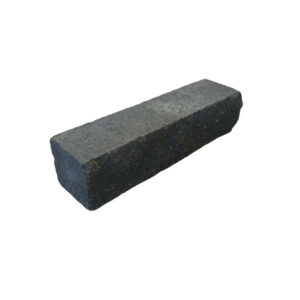 Garden Edge Block
Build the perfect garden wall
Launch our retaining wall and garden wall builder to help you choose the right products for your project
FAQ about Garden Edging
Garden edge blocks are the best material for garden edging. They are perfect for straight-line areas, and they won't rot like wood products. They won't become brittle and break like plastic products and won't rust like metal products.
Our Garden edge blocks are all designed so that any home owner can install them. They require no digging and due to their height, they are perfect for separating lawn and mulch areas. View our garden edge blocks here.
Using garden edge blocks is a great DIY option, looks great in any garden and can be used as a single block line or add an additional block for added height. Garden blocks are a versatile product and are the best material to use as they won't rot, become brittle or rust like other products.
We have the best garden edge range in Adelaide to choose from. Visit your local APC store near you to view our amazing garden edge displays. For those who are handy, we have a huge range of DIY information to help you through every step of installing your garden edge.
APC has the best range of Garden Edging in Lonsdale | Hallett Cove
Australian Paving Centre stock a wide range of garden walls and garden edging throughout Adelaide. Both garden walls and edging are an ideal solution to not only transform your landscaping or garden, but also add value to your home. Garden walls help to maximise your garden areas and garden beds whilst making it neat, tidy and streamline.
We offer a selection of colours, shapes, sizes and textures, as well as multiple functions to suit all your needs for your garden walls or edging. Our products are versatile, allowing you to install premium walls, planters, edging for flower beds, lawn edging, veggie gardens and more.
Australian Paving Centre provide a variety of garden walls that can help improve the visual appeal of your courtyards, backyard or front yard. They also make a perfect addition in decorating feature areas like terraces, steps, pool areas and retaining wall features.

Australian Paving Centre Lonsdale – Hallett Cove services the Lonsdale region including Seaford, Moana, Seaford Rise McLaren Vale, Sellicks Beach, Hallett Cove, Trott Park, Sheidow Park, Happy Valley, Aberfoyle Park, Flagstaff Hill & Craigburn