Australian Paving Centre is the leading supplier of quality paving and retaining wall products in South Australia for over 30 years.
Australian Paving Centre Lonsdale is locally owned and operated since 2004, we are your go-to destination for all your paving and retaining wall supply needs. With a passion for excellence and a commitment to serving our community, we take pride in providing top-notch products and exceptional customer service.
When you step into our centre, you'll be greeted by a sight that will leave you in awe. Our large 24/7 multi-level outdoor display showcases a stunning array of paving and retaining wall options, giving you the chance to visualise your dream outdoor space. Whether you're seeking inspiration or looking for that perfect addition to your existing landscape, our display is sure to impress.
And that's not all! We understand the importance of keeping up with the latest trends and innovations. That's why we've recently updated our indoor showroom, creating a space that reflects our dedication to providing a superior shopping experience. You'll find a diverse range of products carefully curated to cater to different styles, preferences, and budgets.
With our extensive stock on-hand, you can conveniently pick up the materials you need whenever it suits you. No more waiting around or dealing with delays – we've got you covered. Our commitment to efficiency means that you can start your project sooner rather than later.
At Australian Paving Centre Lonsdale, we believe in the power of experience. With over 20 years of hands-on knowledge in the industry, our team has the expertise to guide you every step of the way. Our experienced, friendly, and helpful staff is here to answer your questions, offer advice, and ensure that you make the best decisions for your project. We are dedicated to making your experience with us not just satisfactory but truly exceptional.
To make your visit even more enjoyable, we offer free customer refreshments. Take a moment to relax, refresh, and recharge as you explore our wide range of products. We want you to feel comfortable and at home during your time with us.
We understand that choosing the right paving and retaining wall solutions can be a daunting task. That's why we go the extra mile to provide you with peace of mind. We offer free on-site quotes from trusted local tradespeople who have a deep understanding of our products and the skills to bring your vision to life. Rest assured, you're in safe hands with us.
We look forward to welcoming you to Australian Paving Centre Lonsdale, where quality, service, and community matter. Come and discover why we're the preferred choice for all your paving and retaining wall needs. Your dream outdoor space awaits!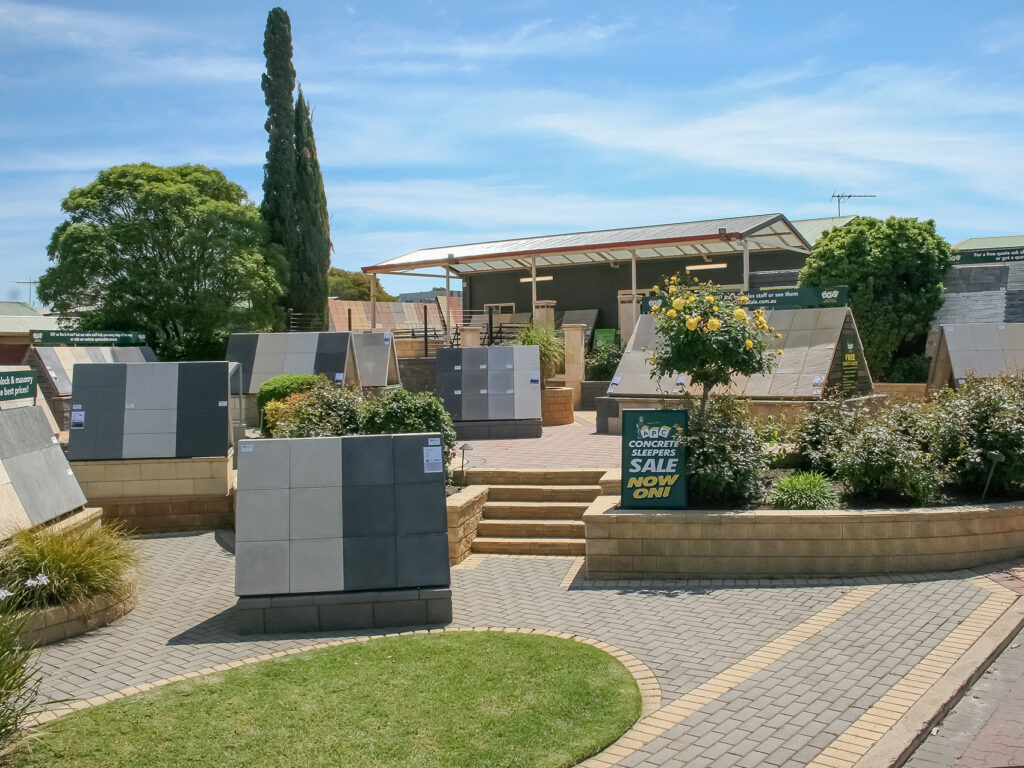 What Our Customers Say
Outstanding service, can highly recommended, the company goes out of their way to please their costumers.
Great source of information and a good range of affordable products. Helped me through a DIY project in building a firepit area.
Highly recommended. Sales staff very helpful, friendly & nothing is too much trouble. Have gone above & beyond with their patience & help. Would not hesitate in returning to this business for any future needs. A special thankyou to both Adam & Dean.
Exclusive collection at reasonable rates! I was looking for retaining walls for my backyard and at APC store, I found exactly what I needed. Their magnificent 24 hour display gave me some fantastic ideas for my property.
Best place, excellent service, great prices do yourself a favour go there first. Highly recommended.
Absolute legend Adam! Such amazing customer service, so knowledgeable and honest with a super friendly manner to go with it. Will always come back to see him at APC.
Staff are very knowledgeable, friendly and helpful. Great product range and good value. Will be purchasing pavers from them again for our next project!
Visit us at APC to pick up a free sample!
Or, send us a product enquiry or request a quote online